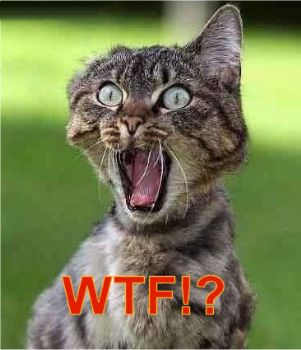 Well, I mean what I say & say what I mean!
I'm tired people! Know those times when the World comes crashing down, & around every corner is a new obstacle. (Oh, it so sucks that I am hearing a commercial about Viagra right freakin' this second) I am no quitter. Nor, will I ever be. My report card said my Cholesterol is bad. Here are the particular (It is thundering here)
My Cholesterol was not so good.
Cholesterol-209 (should be under 200) Boooo!!!!
Triglycerides-96 (under 150)Low carb helped.
Hdl - (Good cholesterol) 99-Excellent! Should be 30-85. That is due to all the good exercise.
Ldl- (bad cholesterol) 101 should be under 100.
I'll give it a Month of really behaving & re-check it. I had to double my blood pressure med too.
Leave it to me. I do everything bass ackwards. Lose 34-35 pounds & gain high Cholesterol, high blood pressure. Ya know I have not had my Blood tested in about 4 years. I have bad veins but my Phlebotomist was excellent. So, maybe it was far worse a year ago. Probably. Sorry not so active on the boards.
A WISE Belly dancer once told me that "This is play time" (talking of Spark)
The positives?? I get my Digital Slr (that cost more than my T.V.) around 2/14. I need to let go of the guilt that goes with me spending money on myself. I will : ) Shout outs to Carly! I am a terrible friend. Sorry : (