Finding Wonder Woman....
Wednesday, January 30, 2008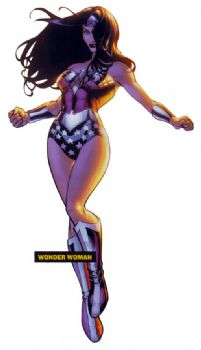 She is there someplace. Tucked deep inside of us (unless of course, you are Male & are reading this & well, that's just awkward)
I am fighting my crazy set backs right now. Channeling Wonder Woman & getting through this. Lol! What can I really say? My eating has been terrible, exercise moderate, & consistency off balance. So, what? I had problems like these before. This time I will not give into stress. I am making over my attitude, my life, my health & my body : )
I have been busy trying to return old Sparkmails. Still, have not deleted my Temporary account & dear God, this board cannot handle 2 of me. Lol! But, thanks Lana, for welcoming me To Sparkling Belly dancers : )~ Smart a**. Lol!
You'd be surprised by your ability to change lives...your own included.
Let's Go! Wonder Women : )