Viewing but not blogging
Wednesday, January 30, 2008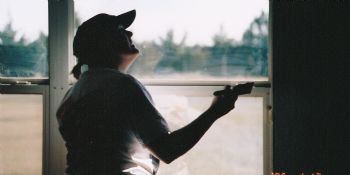 So I've been looking at everything in Sparkpeople for this whole month. I thought I could just do the tracking and not get involved with blogging. I really like this site, in fact i find drawn to it and putting off exercise. I thought I really need to blog so I can be a participant and not just a viewer.
I am so frustrated with my health. In 2004 I was diagnosed with microscopic colitis also called lymphostatic colitis (anyone have this?), 2006 rheumatoid arthritis, Type 2 diabetes, and 2007 Sjogren's Syndrome. It looks as though I will be plagued with autoimmune problems.
I saw the pediatrist who has done surgery on both feet for bunions, last one was in October, he told me I have another bunion which is on the outer side of the right foot, a Tailor's bunion. I thought this was to be my last pediatrist appointment......
I'm taking medications to keep the autoimmune disorders somewhat in check and hoped to be on my way to getting fit but this recent diagnosis has just made it that much harder. I'm to take it easy on my feet to see if the inflammation will go down.
I would just like to work past my medical problems but it seems like it is always something. I'm trying to stay positive but need a little help.
P.S. - this photo is just one of the few I have of myself overweight...I hide when the cameras are out. I also delete them on the digital.