Did I do the Spin class??
Wednesday, January 16, 2008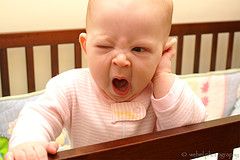 Heck yeah! I did it! Not only did I do it, but I kicked a**!!! (Or did she kick mine) Either way? I did it, I kept up, I got a great workout. I am beat! Okay! So who is the Coolest Belly dancing Chic ya know?? Dont tell me, I already know. ( Janie, you are a Dork!) The Instructor was annoyingly Perky. She kept telling me I was doing a good job. If only she knew I was secretly wishing I could getthat wheel going fast enough to really make that bike move & run her over. Does that make me a terrible person?? No, just a crabby exerciser : ) Another accomplishment? I wore exercise clothes, real exercise clothes! I absolutely would not have worn a sleeveless top & tight (but comfortable) lycra pants a Year ago.Would never have taken a Spin class a Year ago. Remember that part in The Nutty Professor where Eddie Murphy goes into the store & says, "Spandex! All Spandex". Lol! So my look was perfect right. WRONG!!! I had on Capri pants & forgot to shave. *SHRUGS*
I got into the Pool after for another 25 minutes. Good thing we have Wheel chairs where I work. Lemme give a Shout out to Steve, my faithful Hubby (who whines that I never mention him in my Blog )! Lol : )~
I have an Intern to help me tomorrow. He can push me around in the wheel chair. Actually, he will help alot. I never have any help. So, it is greatly appreciate it. My back will appreciate it.
Okay, I need to go relax, Have to weigh in tomorrow. Threatened to go Postal if I dont lose weight. Not really though. I have done great with exercising lately. Have met some really great people lately, appreciate them & all my Friends : ) Sappy equals Sleepy. Good night Sweet Friends : )