Diabetes And other news
Thursday, December 13, 2007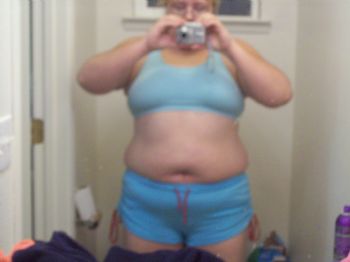 Lookie.. I'm down like 30 pounds since I last posted. Well a little under. But I can tell and so can bf.
I was diagnosed with diabetes on December 5th 2007.
SO Now I HAVE to take care of myself. I lost 12 lbs just since stopping drinking soda's (1 week) But I gained 3 back when I started having one McDonalds Sweet Tea a day. 44 ounce. NOT GOOD!! But tastes good.
Diabetes is one thing that I do NOT want to make mad.. I do not want to loose my feet or get other complications. Kidney, heart, eyes (I do NOT want to go blind.)
I'm drinking more water than normal. And Splenda in my sweet tea. Pretty good actually. I like splenda. Not ASPERTEME.. (Puke)
I think I'm making this too long. Basically I'm staying within my diabetic carb range or lower. And Eating more protien than carbs. (My Dr. Said I could eat a huge steak and it wouldn't affect my blood sugar YAY!!)
Okay I'm done..
Jenni