Holiday Feelings
Thursday, December 06, 2007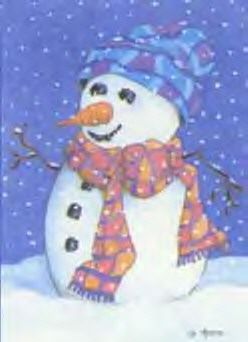 ........ Hmmm.......
It's going to be a quiet Christmas this year. Only one of the kids will be here and that's the one that is still young enough to live at home and he has no choice! LOL
It's been a few years since all the kids were here but this will be the smallest. I will miss having the other kids around even if it was just for part of the day.
I still look forward to Christmas each year and while I want it to be special I don't usually freak out about it. I always loved playing Santa Cluse and will miss it. I'm looking forward to having grandkids in the future to see that awe and excitement on their faces.
I am still going to make goodies and I will even eat some. I'm not going to actively try to loose until after the New Year but will be happy to maintain where I am now.