One Month...Success!
Sunday, September 28, 2008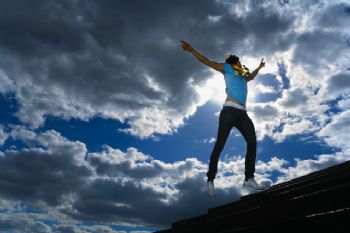 Hey, been wanting to blog for a while but I just couldn't find the time...
Anyway, here I am, a month has passed since I last check in here (the blog, been tracking pretty often) and I'm pretty happy with the results so far. As it turned out I wasn't at 185, when I got in the scale it said I was almost 187.... WOW!! I felt a bit (a lot) depressed but that put things in perspective. No more time to be kidding around and I set my self to get back on track. I did.
Healthy lunch boxes are great, I get all kinds of yummy things and healthy at the same time, I've been eating 1 fruit and 1 veggie a day (not ideal, I know, but better that nothing right?). I've been making an effort to workout almost daily, even when down with the flu or tired. Make it a point to eat consciously, don't buy food that I will regret eating and drink as much water as I can.
Results: I'm at 183.7, that means I've lost 3.3 pounds in a month! WOOHOO!! I know, not everything is about the number but OMG how it helps!
Reward: I've gotten my self a couple new clothes so I can feel pretty... I'm a girl after all.. I need to feel pretty!