Weight Loss Irony
Monday, August 25, 2008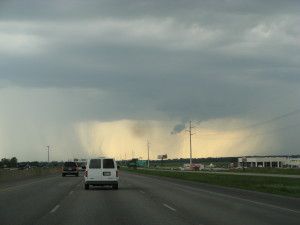 Well, today was my long-awaited appointment with my fabulous sports medicine doctor. After 2 rounds of x-rays and some poking of the sore knee, my doc explained that weight loss is contributing to my knee problem. While it's a GREAT thing to reduce my body weight and take some pressure off my knees, the weight loss is causing a loss of leg muscle mass . . . I'm losing it faster than I can build it up and the process it basically out of balance. Because I already have inherent problems (missing an ACL and the bones in my legs form a 20-degree angle at the knee), any weakening of the supporting muscle pulls my kneecap out alignment.
So, I have orders for 6 weeks of physical therapy. Looks like 3 weeks guided and 3 weeks on my own - and hopefully I'll be back to (elliptical) running by early October!
My doc supports my plans to walk a 10K - for my body type, walking is just as beneficial as running -- without the added risk of injury. So I'm gonna prep for the Capitol 10K this spring. With another 20-50 pounds gone, I should be in OK shape to walk those miles in March.
So, both of today's doctor's visits went well - both docs were pleased with my progress and I won't have to have knee surgery anytime soon - so I decided I could celebrate with a trip to REI. I bought a set of Leki trekking poles (with fitness walking tips) and a pretty new (green) Klean Kanteen bottle in a gym-friendly (24oz) size.
On my drive home I watched the gathering clouds and some spectacular lightning (have I mentioned that I like thunderstorms?). When I arrived and started unloading the car, I felt some blissfully cool breezes ahead of the impending storm. I *really* wanted to try out those walking poles . . . but ultimately decided that carrying long metal sticks in a thunderstorm was a very bad idea. (Plus, the limpy thing isn't so cute . . . so I'll put away my poles until I finish my PT.)