Looking Forward
Monday, August 04, 2008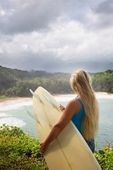 I have done a lot of preparation to get myself re-committed & can cross most of these goals off my list:
1. Print out new goals & schedule them into Day Runner (Done)
2. Read Spark motivating pages & get re-inspired (Done)
3. Stretch Every Day 5 min. (Done)
4. Drink at least 6 glasses water per day (Done)
5. Lift weights 15 min. per day (Done)
6. Walk my dog at least 3 times this week (Done)
7. At least 4 Fruits/Veggies per day (Done)
8. wii Boxing Competition - Tonight :)
9. Start using the fitness tracker again
I got in a nice walk through the dunes & did some small sprints on the beach today. My dinner last night consisted of a huge salad which I was craving SO much! I'm feeling really good today.