My two biggest reasons...
Tuesday, May 13, 2008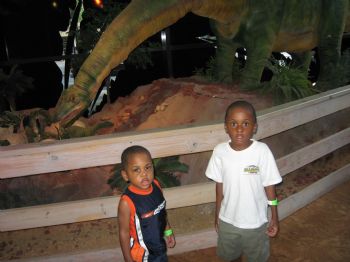 Every thing I do, every decision I make, every dollar I invest, every example I set, and every pound I lose- I have many reasons........Ultimately, I do these things for myself, but in effect, I have to look beyond self, and when doing so, my two biggest reasons are Kevin and Dorthanius. They are my sons, (with a lovingly honorable mention to my lovely 18yo daughter, who lives with her mother out of state), and for them, my life is filled with meaning, purpose, and satisfaction.
What are YOUR reasons for the things you do?