A Progress Picture and Another Personal Accomplishment.
Saturday, May 10, 2008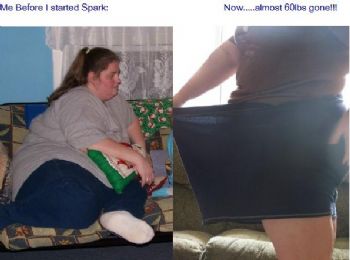 Okay, I have conquered one more fear and have finally put up a progress picture of myself. I despise the pic of me before I went on spark and have been so afraid to put it up for the world to see. One of my goals was to be comfortable enough with myself where I am now, to not be afraid of where I have been.
One more goal reached thanks to spark and all the wonderful people I have met here!!!
Thank you all so much!!
Just so people can know....I was in 30/32 jeans and a 4x shirt....I put on an x-large shirt just for pic here and am pulling out a pair of 26/28 shorts that were very tight in the beginning.