A Bad Weekend Emotionally, But I AM Blessed!
Tuesday, April 08, 2008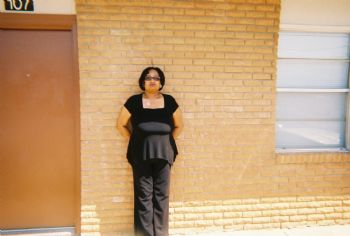 My weekend was the worse ever emotionally. I couldn't eat. Did not want to sleep and I felt so betrayed and dismayed. So, I went and bought a disposable camera and had my children take pics of me. In one of my teams we are taking pictures of ourselves each day. Head shots, body part shots, full body shots. What ever we want. We are studying these pictures and learning to love what we see. The leader questioned what is real? Why don't our pictures look like what we see in the mirror? What image is really what others see.
I have learned a quick lesson and this challenge just started April. I AM BEAUTIFUL!!! No one else has to believe that but me and God. That has been one of my problems through the obese years. Concerned over what people think because I did not cherish my NOW beauty.
We all have NOW beauty. Don''t let another stare, laugh or unkind remark make you think less of yourself than you are. God made us all special. I am special. You are special. Even that enemy is special.
This is my year of new beginnings. New ways of thinking about who I am and why I am here. I have a purpose and I walk in my purpose. I let my purpose be a driving force in my life. I accept my Purpose that God has ordained for my life and I go forth in it by Faith of the Son of God Who has already opened every door that I need to walk through for success.
Isn't life good? What's a bad weekend? One where God is not in it..
Peace!!!