SNAP!!! I have already lost 43 Pounds.
Thursday, April 03, 2008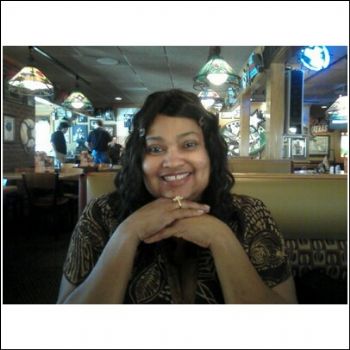 I snapped and thought...hey..you have already lost 43 pounds and only have 45 more to go. That's great. I have less than 50 pounds til goal. (This picture was Oct 07 and I was still wearing 24's.) I am celebrating and moving even faster. I want to taste the victory of enjoying life w/o wondering what others think of me. I will make everyone proud. I am an example of doing my best and losing what has been holding me back from my destiny. I know that I have sat down on what God has wanted me to do in areas that I have gifts for success. I will not do that anymore. I am fearfully and wondrously made. God did not make me a piece of junk. He thought before He made me.
He looked at me and smiled real big and said...She's good!! Heeeeeeey!!!!!!! LOL.
God said it, I believe it and that settles it.
My mother would have loved to see me losing weight. I would have loved to have her here, to chear me on. I miss her. She was a tough LITTLE woman, in weight and stature. But she did not take no mess. It's good to have a mama that loves you and cares for you and would do anything for you. I thank God for my mama. She's with Him now, but I know she is having the time of her life experiencing the Presence of His Glory!!