What do you know................
Monday, March 31, 2008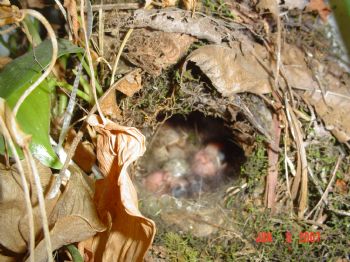 I have been exercising for three days straight and I am so proud of myself. I joined a team challenge on some great advice from my good friend (nursemomtothree) she has been such a great buddy to me and encourages me all the way in everything I am doing. Thanks Good Friend!
Picture: Baby birds that hatched in one of my plants. We watched them hatch, grow and then fly away.