5/6/08 getting organized, finding my "routine"?
Tuesday, May 06, 2008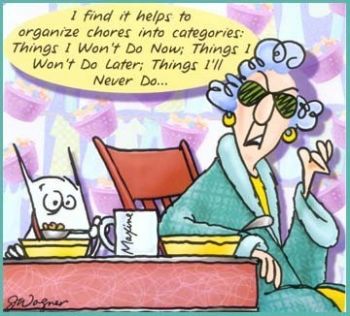 Last weigh in on Sunday found me -6 pounds down and I can see the water weight is going away. I can put my feet down now without pain!
Saw the GYN today, all the biopsies were negative, no cancer. I'm healing well and can go another year till I see her again! I'm three weeks post surgery, three weeks post resting, and I'm allowed to go back to my "normal" routine.

OK, what exactly is that? My normal routine? I've been losing the same 10-15 pounds for the past 6 months. My normal routine starts on Sunday and It's Tuesday, and I feel out of sorts. I feel overwhelmed and don't know exactly where to start or what to do. I feel like a "NEWBIE" again and wonder how I made it down this road in the first place. Do I want to do it again? Do I really want to start over? Why am I even questioning all this? I always say "I will never ever give up" but.....

Lynn, get it together, you can do this. You can do this with all your SPARKFRIENDS!

Snap out of it!
I'm taking the rest of the week to get organized. I'm going to flounder a bit with exercise and I have been staying on track, so I'm really half way there right?

Yes, it's still me. Yes, I can do this, I will never ever give up!

I'm back!
Thanks for another great week!