3/16/08 Getting a dose of reality
Sunday, March 16, 2008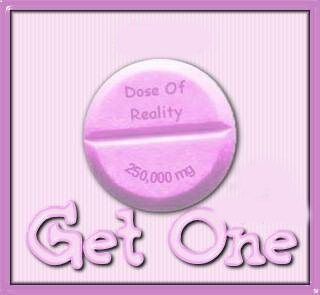 The first time reality hit me was when I was on my cruise, filling out paperwork for my massage. It was a slap in the face of reality that I wrote and saw my age of 50. I looked at it for a long time, then started to believe what I was looking at. This took me a long time to accept.
My doctor spent a long time encouraging me at my last appointment. He asked me to lower my expectations to a weight of 180. Explanation being that I am 50, having hormonal changes, taking medication that causes carb cravings, medication that causes water retention, a small LAD artery that acts up requiring Nitro Quick, fibromyalgia, five ruptured discs from a car accident, and most of all a low leptin level (Leptin is a hormone that regulates eating and works as an appetite suppressant. It stops you from eating too much as well as makes you more active so you burn off more energy).
Here is more info if you are interested in finding out more on Leptin. http://www.3dchem.com/molecule
s.asp?ID=154
I am so glad my doctor is so savvy in all this stuff because I thought it was just me. He told me to take a dose of reality and not be so hard on myself. He also told me I looked beautiful for 50 and he always loves when I come in because I smell so good. To make me laugh and stop crying, he offered to sew my lips shut!!! He also said I looked way under 200 and he would never guess I weighed that much if we didn't have the scale. For all of you that have noticed my depression over this, thank you for keeping a check on me!
I took my dose of reality well, stopped crying and decided to lower my expectations to a reality weight of 180. I can always go lower if I can.
Thank you all for being here to support and encourage me. I will never ever give up. One of my favorite sayings is "You can't change the wind, but you can adjust the sails". I'm making my adjustments and sailing on through.
Thanks for another great week!